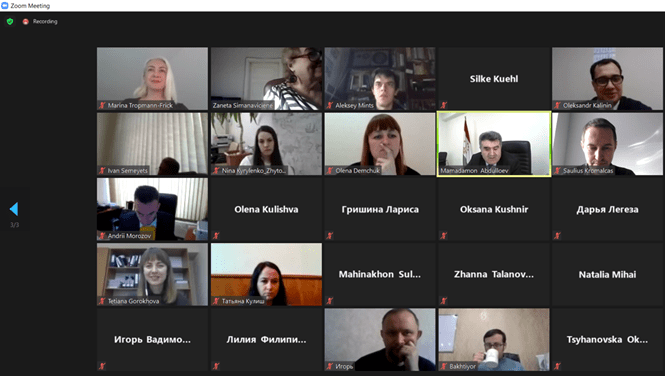 Event moments
The project under the title DigEco (Digitalization of Economics as an Element of Sustainable Development of the Ukraine and Tajikistan) started on the 15th of December, 2020 and is going to last for three years. The DigEco project unites 15 partners.
The aim of the project is to increase capacity of innovation development of digital technologies in economics, to be in line with global market challenges by developing the VPLP inc. PIE component for education of highly skilled specialists, readymade for labour market as well as apply EU best practices and Bologna process in UA and TJK.
The 12th of February, 2021 was the official start DigEco project whereas the conference of consortium members was held. The speakers of the conference discussed about the challenges of educational system of UA and TJK, presented SWOT analysis of digitalization in education, shared their experiences and insights.
Consortium members came to conclusion that cooperation and empowerment of people would be of great importance since digitalization and adaptability to new environment become the main target.
The priority target group of the project is students, teachers, disabled people. The government's role is to assure digitalization of educational process in each partner university. –
As a follow up, the project members are preparing for the next kick-off conference, where the main project implementation strategies and expected results will be approved for taking into action.
Event moments
Prof. Regina Valutyte, Vice-Rector for Academic Affairs of the Mykolas Romeris University (Lithuania)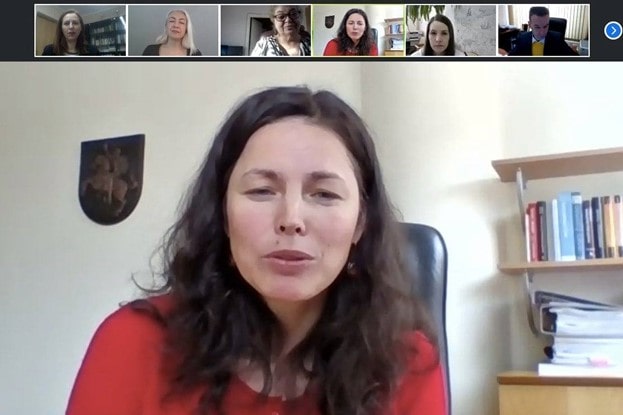 Andrea Murzi, Project Officer (EACEA)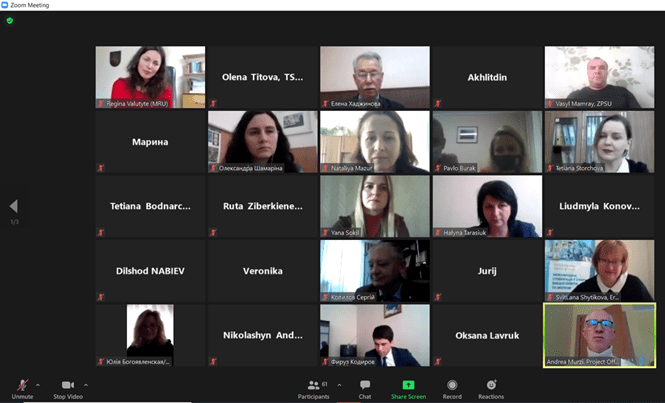 Svitlana Shitikova, Сoordinator of the National Erasmus+ office in Ukraine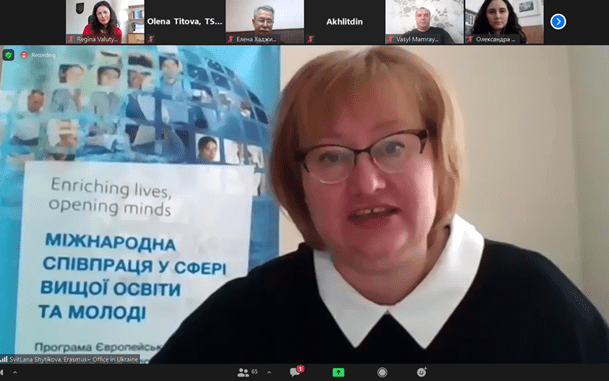 Czarina Nuridinova, Сoordinator of the National Erasmus+ office in Tajikistan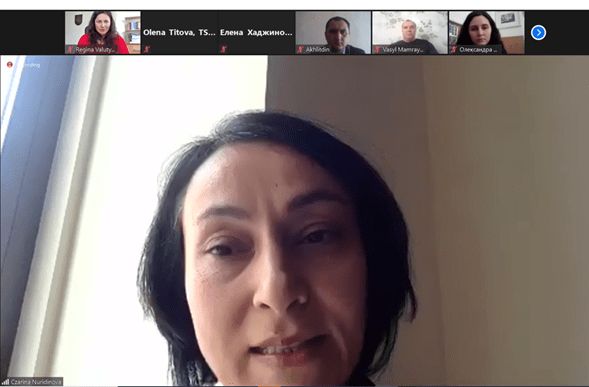 Oleg Sharov, Ministry of Education and Science of Ukraine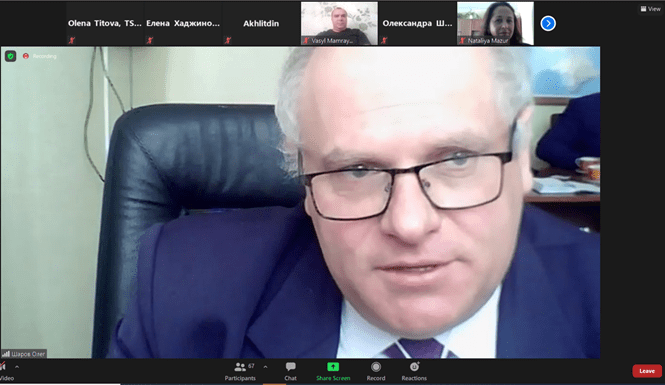 Prof. Oleksandr Cheiliakh, Vice – Rector of Pryazovskyi State Technical University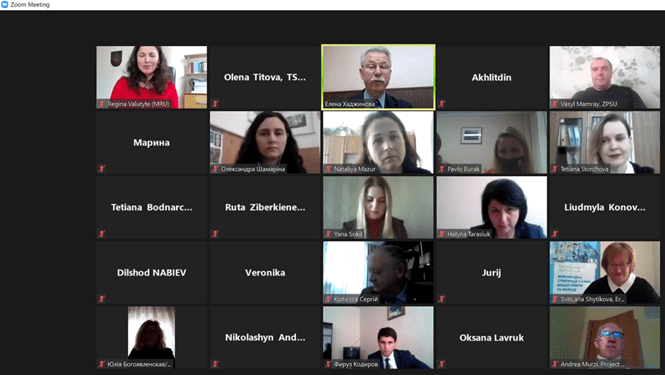 Mamadamon Abduloev, Vice- Rector of Tajik Technical University named after academician M.Osimi, DigEco national coordinator for Tajikistan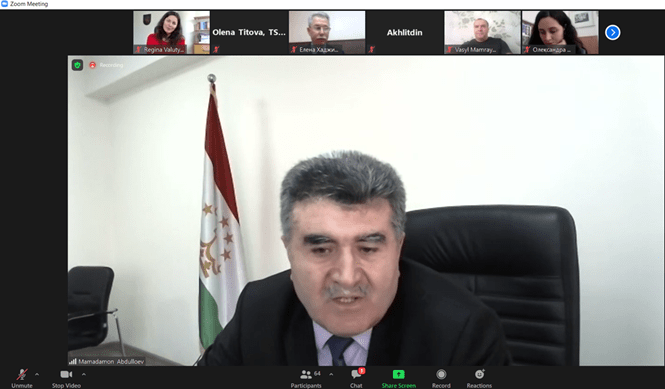 Assoc. prof. Oleksandr Kalinin, Pryazovskyi State Technical University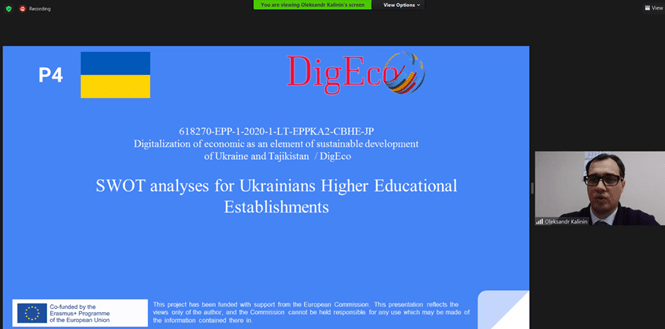 Tajik Technical University named after academician M.Osimi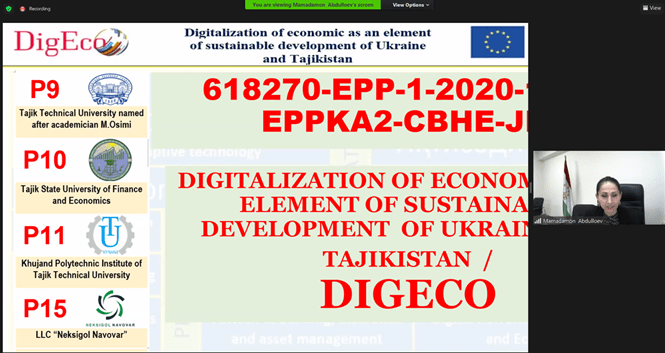 Bakhtiyor Bahritidinova, Director of Neksigol Navovar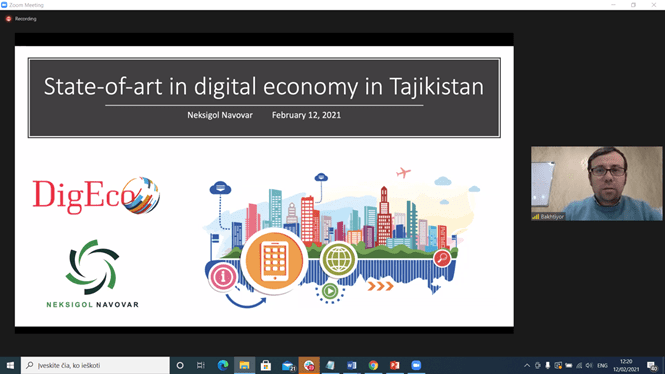 Assoc. prof. Tetiana Gorokhova Pryazovskyi State Technical University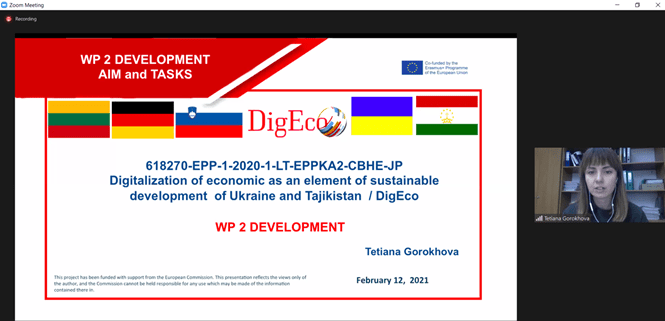 Assoc. prof. Aurelija Puraite, Mykolas Romeris University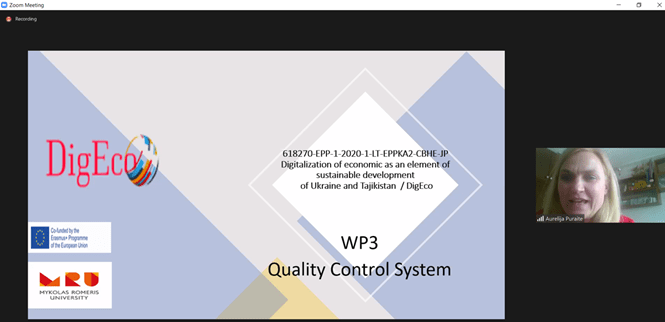 Kateryna Polupanova, Pryazovskyi State Technical University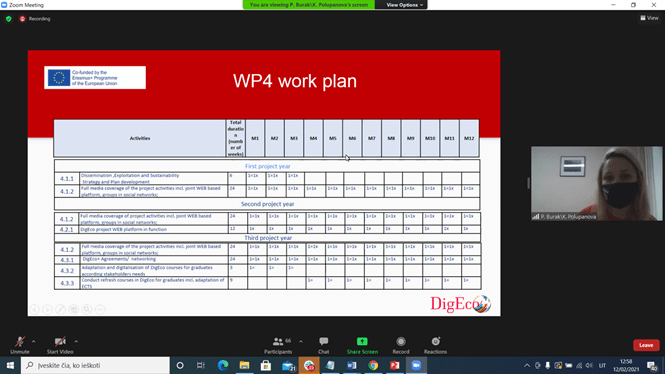 Prof. Marina Tropmann-Frick, Presentation of the draft of training schedule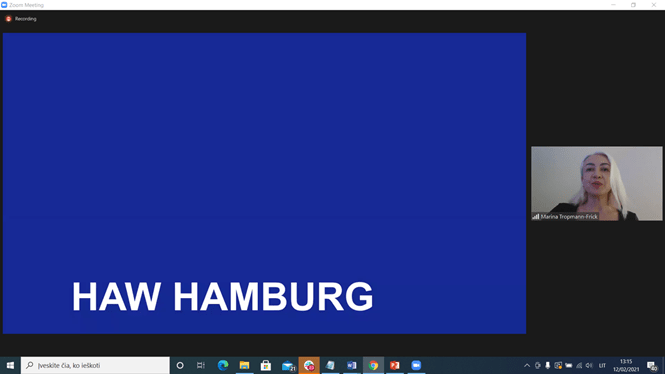 Prof. Boštjan Brumen, Presentation of the draft of training schedule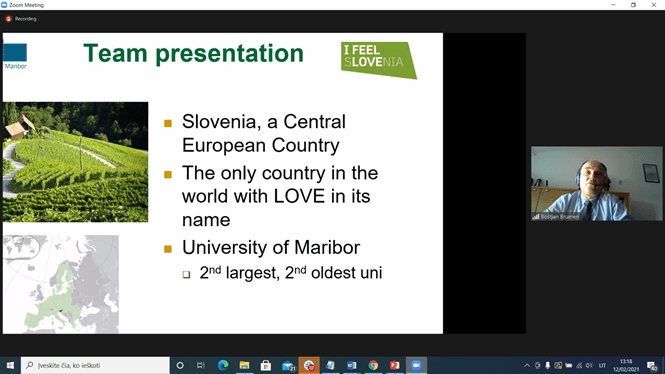 Our Team